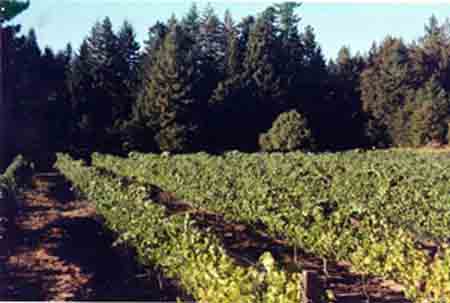 McHenry Vineyard

McHenry Vineyard, 2001 Pinot Noir, Estate, Santa Cruz Mountains
Pleased enjoy our second Pinot Noir from our new estate vineyard.
The new vineyard lies in the same spot as the one Dean, Jane, Henry and Linda McHenry planted in 1972. The old vines produced some extraordinary Pinot Noir such as the 1984 that won numerous awards including best Pinot Noir in the state at the California State Fair, and gold medals for the 1988 and 1989 vintages. We mourned old vineyards the death of the old vineyard but kept the hope alive that someday we could replant. We replanted in 1997, the last summer of our senior partner Chancellor Dean McHenry's life.
We harvested September 3 and 8 at 23.9 degrees Brix, 0.7 T.S. (percent by volume) and 3.3 pH. The primary fermentation lasted nine days and the resulting wine rested for a year in Francois Freres French oak barrels.
Soft, luscious, warm, elegant, and complex. Light in color yet rich and balanced in flavor.
320 cases produced
$23.50 per bottle
$282 per case
Alc. 13.9 % by volume

Please come visit to taste this special delight!
Henry and Linda McHenry
330 11th Street, Davis, CA 95616
Tel & FAX (530)-756-3202
Order wine directly from us by email or phone or

---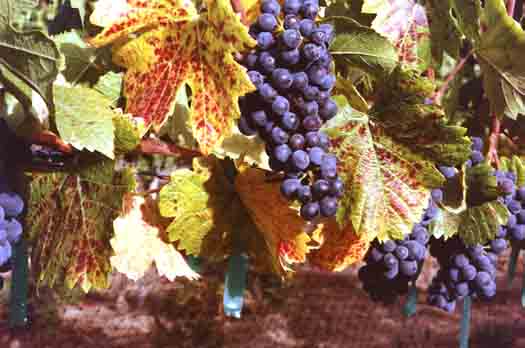 McHenry Vineyard Estate Pinot Noir Grapes September 2002