History of McHenry Vineyard
The founding Chancellor of the University of California, Santa Cruz, Dean E. McHenry, dreamed of growing a vineyard close to the spot where UC Davis scientists had discovered ideal conditions for Pinot Noir. In the early 1970s he, his wife, Jane, his son, Henry (an emeritus professor at UC Davis), and daughter-in-law, Linda, planted four acres. Linda trained in viticulture at UC Davis and guided the plants to fruition. Henry learned winemaking from his colleagues at UC Davis. The resulting wines surpassed their grandest dreams with gold medals flowing in from commercial wine competitions throughout the State.

1976 saw our first Pinot Noir vintage harvest with Jane, Linda, baby Lindsay, Henry, and Dean
The late 1970s and 1980s were joyful years in the vineyard with family doing most of the work.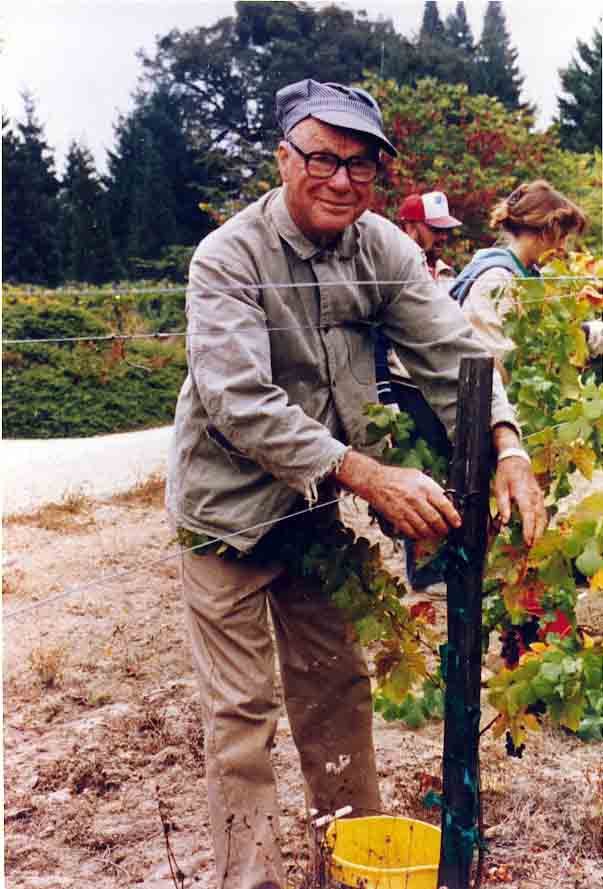 Chancellor Dean E. McHenry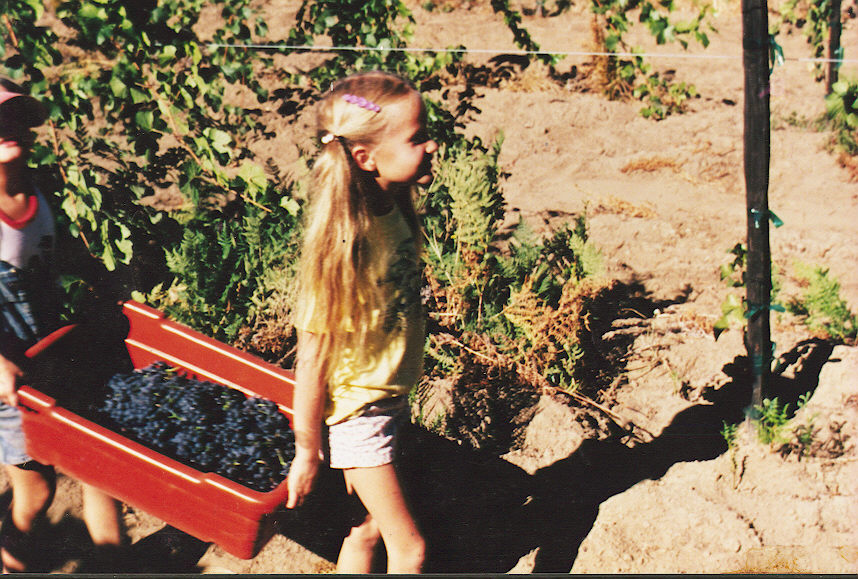 Lindsay McHenry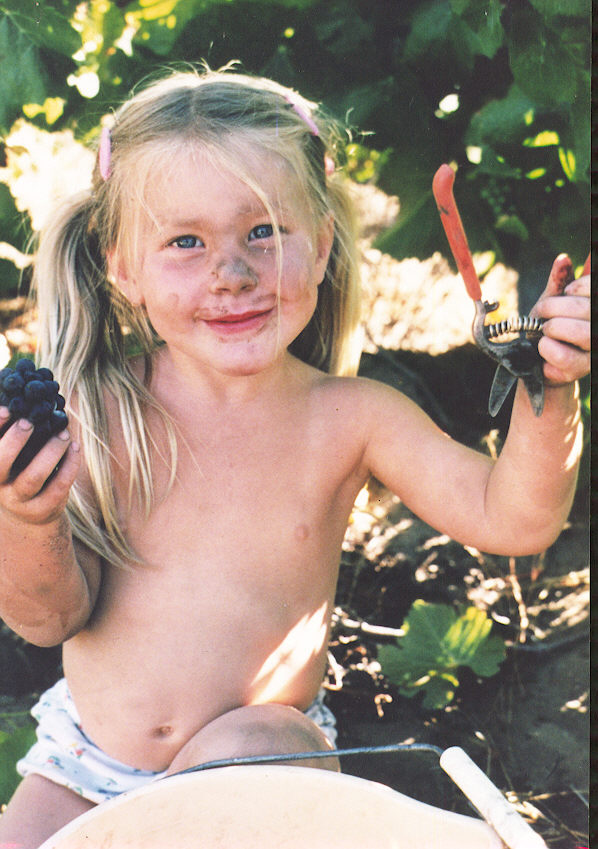 Annalisa McHenry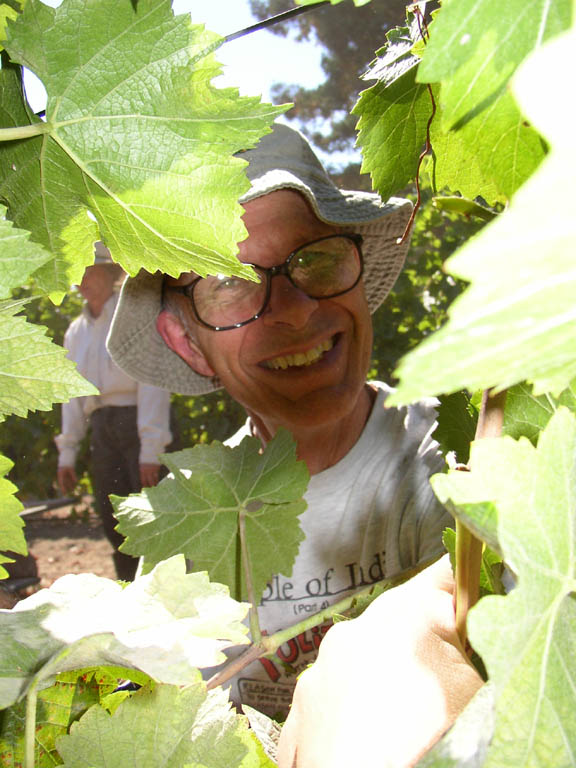 Dean E. McHenry, Jr.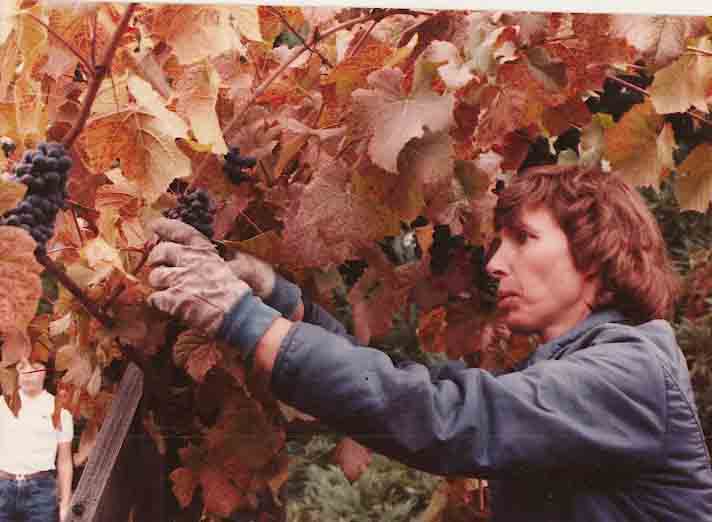 Nancy (McHenry) Fletcher

In the early 1990s the entire vineyard died of Pierce's Disease, a bacterium carried by the sharp-shooter from native plants in the area.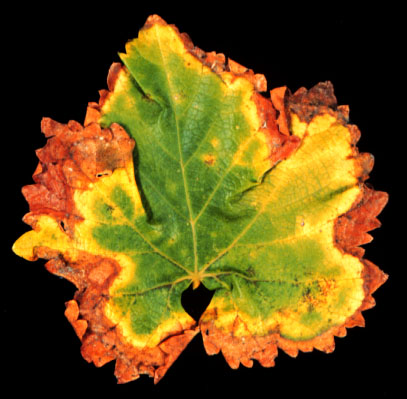 Pierces Disease
In the last year of Chancellor McHenry's life, 1997-98, we replanted with four clones of Pinot Noir (Swan, 115, Pommard, and 13). Again we were astounded by the quality of the fruit and its transformation into superb wine.
The family is drawn together at harvest once again, but we morn the lost of "grampa doon". Now there are grandchildren and great grandchildren helping out in the vineyard.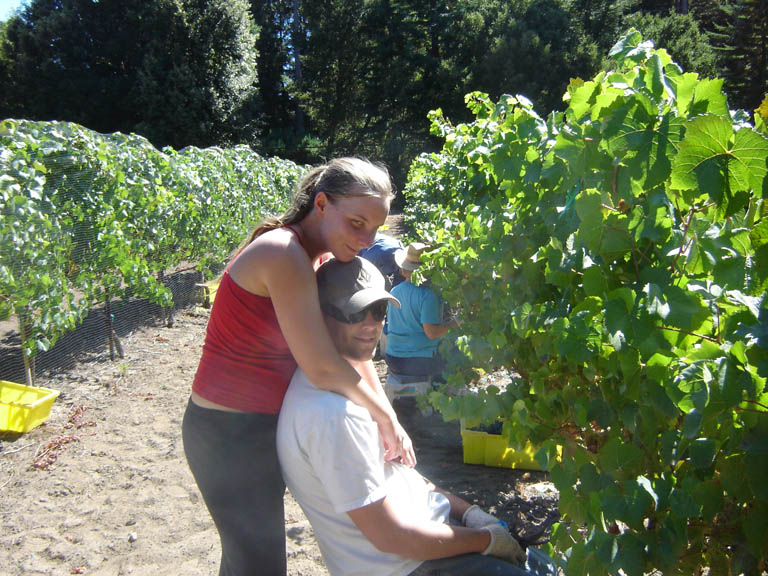 Annie and Brandon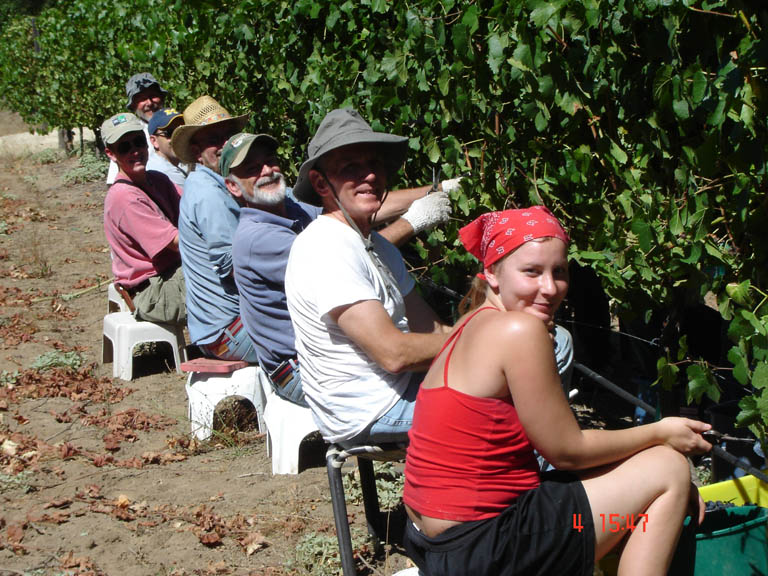 Family harvest crew - Annie, Skip, Mike, Jim, Spencer, friend, Henry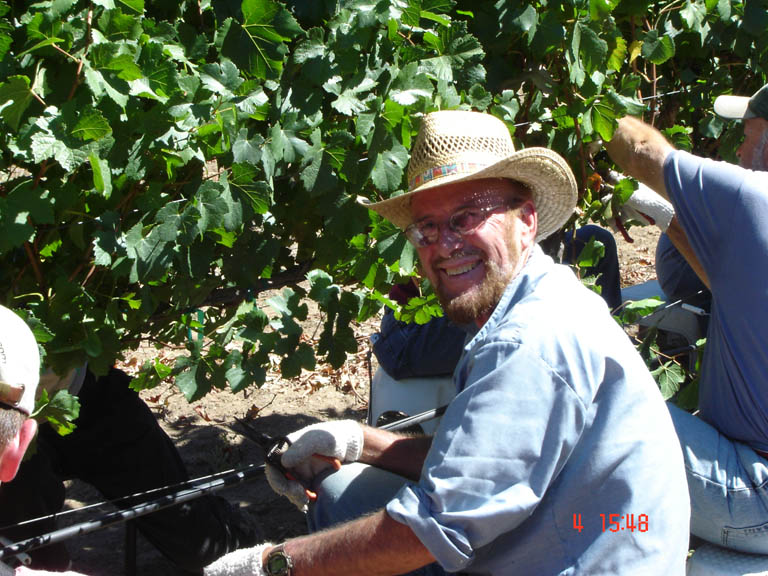 Jim McHenry
We are so grateful to all the causes and conditions that came together to result in such delicious wine.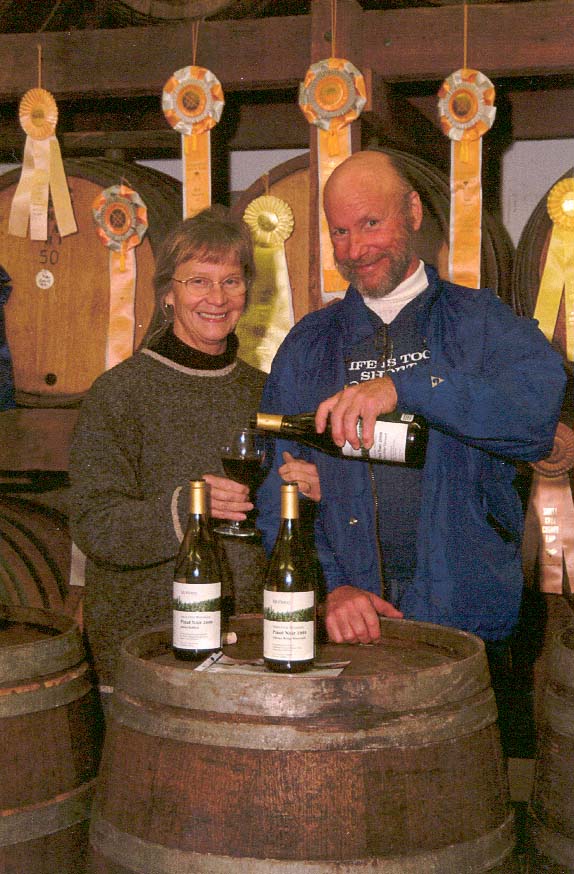 Linda and Henry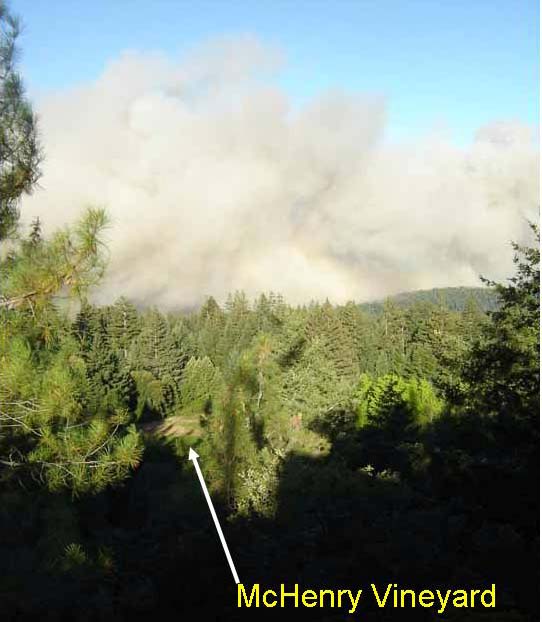 Smoke from the Lockheed Fire just beyond the vineyard on August 13, 2009 at 9am. The heroic efforts of over 2000 fire-fighters stopped the fire just before it reached Bonny Doon.