Palms Wildlife
Many folks have asked what happened to the cats at the old barn - Lily and Sam.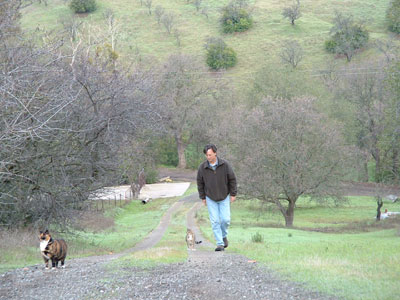 They also made the move to Winters with Dave and are living with him. They have settled into their new digs and seem to enjoy the country life. They "demand" that Dave take them for a walk every morning...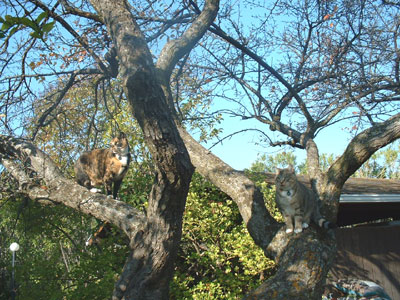 then spend their time goofing off, hanging out on the deck, climbing trees, or sacked out on the bed. They do seem to miss being at the shows, greeting folks, hanging out on the product table, stealing pretzels, and making an appearance on stage.