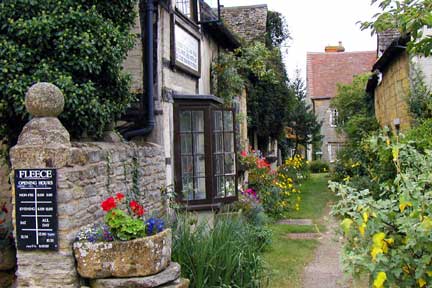 The fleece Inn is a few miles from Ardens Grafton. Had sandwich lunch here on the Wednesday.
---
The Fleece Inn
---
We spent several days in Ardens Grafton with Clare and Brian and enjoyed an evening with cousin John Davenport and Liz.

Our John spent a day wandering around Stratford on Avon soaking up the atmosphere - and made friends with a couple from San Diego!

We ate a supper at The Dirty Duck on Waterside (my photos taken at dusk are not very good so are not included!) and saw Richard III at the Royal Shakespeare Theatre. Anne noted that the Arden Hotel, opposite the theatre, where she had spent college summers earning money as a waitress, is now The Thistle.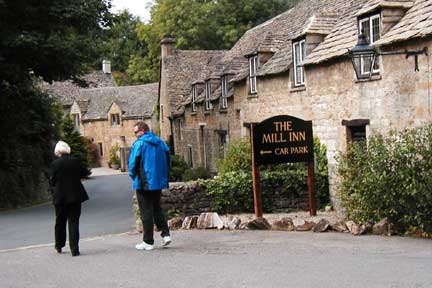 ---
Withington Village
---
On September 3, the day before our return to the US, Clare drove us to Withington, Gloucestershire, where our paternal grandfather had been rector in the early 1930's.

Here we are walking into Mill Inn where we had some good coffee. We then took the car on along the road a few yards to the Parish Church.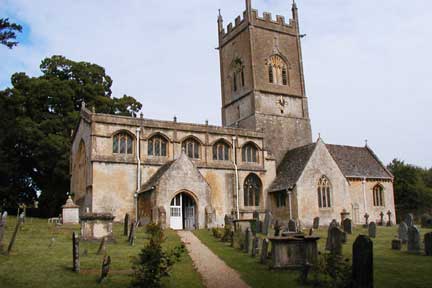 ---
St Michaels and All Angels
---
St Michaels is a Norman Church.

Our grandparents are buried in the curchyard behind the church and we took some shears with us because the last time we visited the grave was very overgrown. This time however it was neatly mowed.

We signed the visitors book - having just missed a tour - and left to walk round the corner to the old rectory.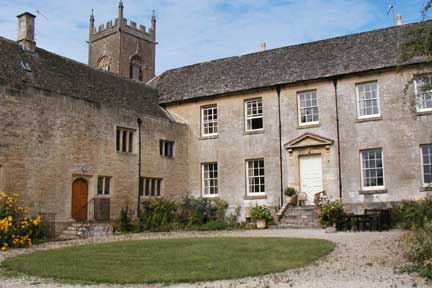 ---
The Old Rectory - now a private house.
---
This view shows the main Georgian house of dressed Cotswold stone, and the 13th century west wing recently restored. An east wing is also a very old building - not visible in this photo.

The last time we visited some years ago the west wing had been a crumbling relic and the main house had looked abandoned.

This time we were greeted by the lady of the house from the upstairs open window (we were on private property.) She was very friendly once we explained we were granddaughters of a 1930's rector of the church.