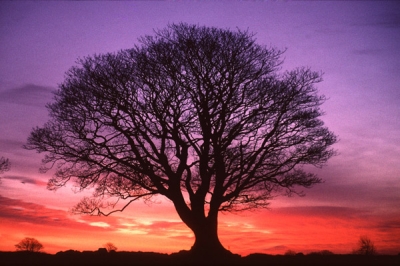 Fund Profiles
Yolo Community Foundation is creating a lasting resource, committed to building civic investment and community involvement. We are establishing a tradition of generosity that has led many people to invest their time and philanthropic dollars to support the common good.
Because we address local needs, we are the best source for strengthening the community through projects that encourage leadership and capacity from within, while respecting and valuing the rich heritage and diversity represented in our geographic region.
Raising funds in order to make grants to support local community issues, we encourage individuals, families, and businesses to partner with us to fulfill their financial and charitable goals in our community.
The Yolo Community Foundation provides a neutral, permanent home for donors who want to use their resources to enhance the quality of life in Yolo County. With the Yolo Community Foundation, you can manifest your individual philanthropic or charitable goals. The following profiles offer a glimpse at the variety of options available to donors to reflect their interests and intentions.
JOAN Q. HOGAN ENDOWMENT FUND
The Joan Q. Hogan Endowment Fund was established to provide income to support the mission of Yolo Community Foundation, now and into the future. As an unrestricted endowment fund, it will have the flexibility to allow future generations to benefit from new ideas and directions in meeting community needs. Unrestricted endowment funds allow community foundations to respond to change. Donors can sustain the impact of their contributions over time.
Joan Hogan is the founding president of Yolo Community Foundation and (one of) the major forces in its creation. Widowed in 1984, her five children grown, she earned her MA and PhD in political science from UC Davis. As a graduate student, she was a researcher at the Institute of Governmental Affairs at UCD and after graduation, worked for the League of California Cities. Her experience and interest in local government and how it addresses an unpredictable variety of issues led to her enthusiasm for community foundations and their unique ability to respond to local needs and opportunities.
WHAT IS AN ENDOWMENT FUND?
Endowments are long-term investments in our community. The principal of an endowment is not spent, but invested with other Community Foundation assets, which allows it to grow, keep pace with inflation and produce income for grant making. As the endowment increases through investment and additional contributions, it will produce a steady and growing stream of grant money to be reinvested in the Yolo County community.
COMMUNITY IMPACT FUNDS
With a Community Impact Fund, you can rely on Yolo Community Foundation to identify organizations capable of making the greatest impact in the specific issue area or region of particular importance to you. Dollars contributed to these funds are distributed by the Foundation's Board of Directors in the form of grants to nonprofit organizations throughout Yolo County. Our current Community Impact Funds include:
AGRICULTURAL HERITAGE FUND:
This fund supports programs that preserve productive farm resources and open space in Yolo County. The programs may be complementary to other non-profit efforts such as land-trusts and public efforts such as an effective General Plan that continues the commitment to maintaining farmland and open space.
ARTS AND CULTURE FUND:
Nurtures a creative, healthy and welcoming arts and culture environment that engages the community and contributes to the quality of life in Yolo County. This fund supports nonprofit projects, programs, and facilities that enhance artistic development and expression.
BASIC HUMAN NEEDS FUND:
Supports community welfare and provides funds for non-profit programs that create healthy human communities and address the basic needs of those who live in Yolo County.
EDUCATION FUND:
Focuses on nonprofit projects that address the emerging issues in education and/or expands access to learning.
ENVIRONMENT FUND:
Supports non-profit organizations and programs that help maintain a healthy, natural landscape through land use planning, preservation, conservation, restoration and environmental education. It is also dedicated to providing for the preservation and protection of wildlife and their habitats, as well as the rescue and care of injured and orphaned wildlife.
COMMUNITY HEALTH FUND:
Advances health-related causes and make grants to non-profit organizations that improve the health and healthcare of communities through medical education, research, public health policy, safety, prevention, and treatment.
COMMUNITY DEVELOPMENT FUND:
Dedicated to promoting community building and connections and is available to address the community's most pressing needs and most important opportunities. Community development seeks to empower individuals and groups of people by providing the skills they need to effect change in their own communities.
DESIGNATED FUNDS
These funds are designed to benefit specific charitable organizations such as a church or a beloved charity. If a specific beneficiary of your fund ceases to exist, the Foundation will identify organizations of similar purpose so that your charitable intentions continue to be fulfilled.
DAVIS LIBRARY ENDOWMENT FUND
Established by Friends of the Davis Public Library, this fund is designated as a permanent endowment to benefit the Davis Public Library.
MARY STEPHENS DEWALL YOLO COUNTY LIBRARY STAFF ENRICHMENT FUND
Established by Mary Stephens DeWall, County Librarian for 37 years, to support enrichment programs for training and enrichment of Yolo County Library Staff beyond what the County would normally provide. For example, it would provide for authors or special speakers for the county-wide staff meetings or to send staff to a very special conference or book fair that has relevance to Yolo County.
WOODLAND CHAMBER SINGERS FUND
This fund defrays the costs related to running the Woodland Chamber Singers (such as the purchase of music).
YOLO COUNTY ASSOCIATION OF REALTORS FUND
This fund, advised by the YCAR, helps support residents of Yolo County by making donations to organizations that feed the homeless and needy.
YOLO LAW LIBRARY FUND
Established by the Board of Trustees of the Yolo County Law Library, this fund is designated specifically to help defray costs related to improving the law library and its services.
DONOR ADVISED FUNDS
Donor Advised Funds allow donors to make suggestions for distributions to meet current needs. Although Internal Revenue Service regulations require these suggestions to be nonbinding, each suggestion receives serious consideration by the Foundation's Board of Directors.
ACME FUND
Established by Mortimer Schwartz, this fund will assist in meeting the needs and objectives of individuals and organizations especially the elderly.
ACORN FUND
This fund responds to the immediate material needs (a warm jacket, pair of shoes, etc.) of children and families who appear before the Yolo County family court system. Over time, the donor who established this fund would like to broaden its grant making scope to support groups and individuals working on issues related to needy children and families.
CARBAHAL FUND
This fund is intended to further the donors' charitable intentions.
GEORGE W. HINKLE FUND
Mr. Hinkle, an active member of the senior community, is extremely grateful for the benefits he's received from fitness programs and would like to pay back his gratitude. This fund emphasizes senior fitness activities, but is not limited to this.
LEW FRANCK FAMILY FUND
This fund will fund the charitable interests of the family, both parents and children, with an emphasis on protecting the environment, especially the rivers of Yolo and El Dorado counties.
SONIA BRINK FUND
Named in honor of a beloved mother who emigrated from South Africa, this fund helps persons, especially those in developing countries, needing clinical, educational, nutritional and subsistence support.
WIDE WIDE WORLD FUND
This fund is intended to benefit the further education of Winters high school graduates to encourage and assist their participation in making the world a better place. Scholarships or other projects that enhance the education of Winters' students are funded.
SCHOLARSHIP FUNDS
Many donors create Scholarship Funds as memorials to loved ones and friends. Donors have the option to define the criteria of their funds (e.g., to serve students entering a particular field of study or graduating from a specific high school, etc.). Scholarship Funds can be structured to reflect most charitable objectives or can be left "open-ended" to give the Foundation latitude in the selection of deserving students.
BOB MORRIS FAMILY COMMUNITY FUND
This endowment fund is a memorial to a kind and generous community leader and will carry on his desire to give to his community. A scholarship will be established in his name and funds will be available for youth education programs in the community as this fund grows.
TIMOTHY CASSON MEMORIAL SCHOLARSHIP FUND
Established by Paul and Gail Casson, this fund was established to provide scholarships for Winters High School graduates who plan to enter trade school. As the endowment grows, a scholarship for a Davis High School graduate will be added.
WINTERS CENTER FOR THE ARTS SCHOLARSHIP
Established by the Winters Center for the Arts, this fund will provide scholarships to artists.