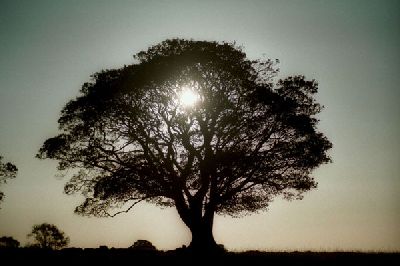 Types Of Funds
Donors can realize nearly any charitable intent by choosing from the variety of fund types offered by Yolo Community Foundation. These fund types can be created as (1) "endowment funds" in which only the income is distributed and the principal remains intact, or as (2) "pass-thru funds" in which both principal and income are channeled to charitable causes.
Unrestricted Funds
Unrestricted Funds permit the Foundation the greatest flexibility in responding to present and future charitable needs within the Foundation's service area. Donors establishing Unrestricted Funds rely on the expertise of the Foundation board and staff to identify and evaluate the most effective uses for the fund.
Field of Interest Funds
These types of funds enable donors to choose a particular field of interest, such as youth, education, senior citizen needs, the arts, etc. The Foundation evaluates needs within the specified field and responds to those needs in the name of the fund.
Donor Advised Funds
Donor Advised Funds allow donors to make suggestions for distributions to meet current needs. Although Internal Revenue Service regulations require these suggestions to be nonbinding, each suggestion receives serious consideration by the Foundation's Board of Directors.
Designated Funds
These funds are designed to benefit specific charitable organizations such as a church or a beloved charity. If a specific beneficiary of your fund ceases to exist, the Foundation will identify organizations of similar purpose so that your charitable intentions continue to be fulfilled.
Scholarship Funds
Many donors create Scholarship Funds as memorials to loved ones and friends. Donors have the option to define the criteria of their funds (e.g., to serve students entering a particular field of study or graduating from a specific high school, etc.). Scholarship Funds can be structured to reflect most charitable objectives or can be left "open-ended" to give the Foundation latitude in the selection of deserving students. To view the policies and procedures for scholarship funds, click here.
Agency Endowment Funds
Yolo Community Foundation manages the endowments of other organizations. As a "third-party buffer," the Foundation guarantees that the principal remains untouched of any gift placed in an agency's endowment to serve the needs of that agency. Through affiliation with our organization, the agency is relieved of the accounting and reporting requirements which accompany the management of an endowment. Finally, since the assets of the Foundation are pooled for investment purposes, each endowment is able to benefit from a more diverse investment portfolio.
Administrative Funds
Funds assisting the Foundation in its work enable our organization to maintain modest levels of fees for services to the community. Your Administrative Endowment Fund will receive ongoing recognition in the Foundation's materials and will ensure our ability to maximize grant payouts to the community.
Combination of Charitable Purposes
If you wish to support several charitable causes, it is possible to design a fund which will distribute a combination of charitable grants each year. For example, a percentage of your fund's annual income can be distributed to a specific charity and the balance can be reserved for scholarships. Or, set percentages can be awarded to specific charities with the balance earmarked for a particular field of interest, such as senior citizen needs or the environment. We welcome your participation and creativity in the design of your charitable fund.