Sushi and Sake with Helen Thomson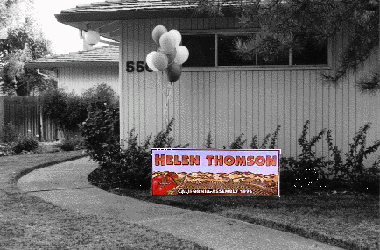 The Path to Victory
The hottest political race in Yolo and Solano County is currently that for the California Assembley Seat of the 8th District. Visit 8th District Candidate, Helen Thomson's website. Here are some pictures from Helen's Sushi and Sake fundraiser held at Councilman Jerry Kaneko's home. This was a very well attended event as friends & supporters of Helen Thomson and friends & followers of Jerry Kaneko turned out.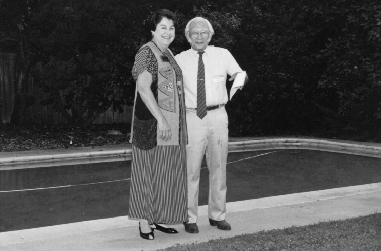 Helen Thomson on the Path with Jerry Kaneko

---
High School Volunteers Make Signs For Clinton and Gore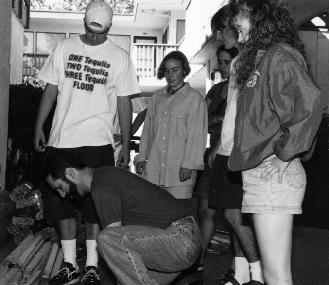 Five Dixon and two Davis high school students assembled over 100 lawn signs for the local Clinton/Gore campaign effort. For their hardwork they were not only rewarded with a feeling of satisfaction that they participated in the electoral process, they were treated with food and drink at Woodstocks Pizza.





Bill Ritter shows volunteers how to put together lawn signs.









---
Famed Actor Stand-in Volunteers Time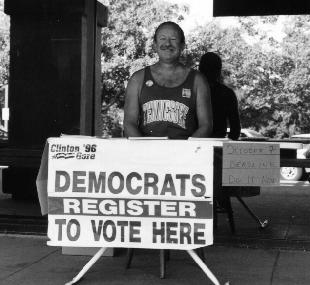 Do your recognize this man? He spent his weekends registering voters in the Davis Democrat voter drive at the Davis Main Post Office. It is people like him that make the democratic process work. Contribute; come on down to Davis Democratic Headquarters at 231 G Street and volunteer some time.